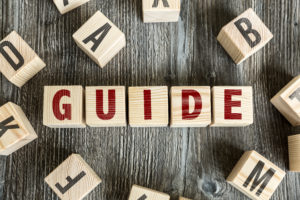 The opening speaker at a recent Financial Planning Association Study Day was talking about recession. Are we "due" for a recession, given that we've been experiencing the longest period of economic growth in our country's history?
Seated in the audience, I was listening with "two ears". Now retired from my financial planning career, I continue to keep up with the educational requirements for my CFP® designation, and very much enjoy the lectures and the discussions with former colleagues.
My other "ear", though, caught something very important for blog content writers. Brandon Zureick of Johnson Asset Management was there to "bust a myth", contradicting widespread financial media "hype" about the recession lurking around the corner. "Some believe the Federal Reserve will save the day through cutting interest rates, while some think additional stimulus cannot combat the looming downturn," writes Yun Li of CNBC.
Every one of the financial planners in the audience had clients reading, listening, and watching talking heads repeating the same so-called "rule" – a recession is "overdue". Telling their clients they are "wrong" to believe that so-called rule isn't going to work. Zureick knew what would work – arming the planners with a "guiding principle" to share with their clients in order to replace the framework within which many investors have been operating.
Here's the new guiding principle Zureick offered: Economic recessions aren't time-driven; they are factor-driven. Recession isn't "due" or "overdue". When and if we experience the next recession will relate to employment, consumption, and trade levels, not to timing.
Business blogs are wonderful tools around facts.  That's why business owners and professional practitioners can use corporate blog writing as a way to dispense information, but, even more important, to address misinformation.
Why is that important to do? False beliefs about products and services often stand in the way of customers taking action. You might say that the de-bunking function of business blog writing is owners' way of taking up arms against a sea of customers' unfounded fears and biases.  Blog content writing is a way of "cleaning the air", replacing factoids with facts, so that buyers can see their way to making decisions.
To do that, however, requires introducing guiding principles that offer readers a way to organize the barrage of information. Guiding principles allow readers only to move forward with buying decisions, but to explain those buying decisions to others.
Give 'em a glimpse of the guiding principle!
.